Pussy Pops!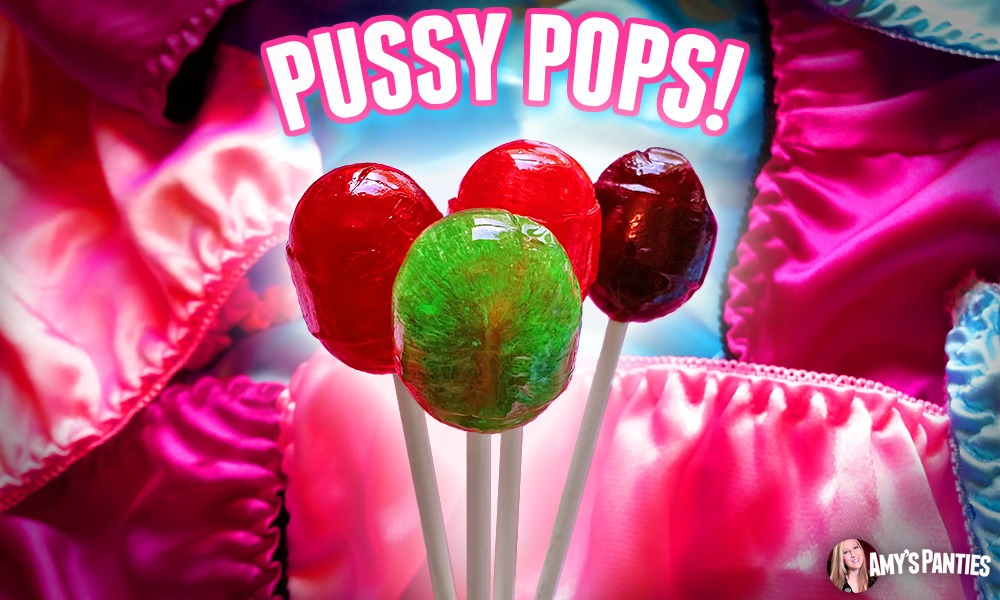 Want to sweeten your Used Panty experience? Try adding some of my "World Famous" Pussy Pops to your next panty order.
You can choose either Tootsie Pops or Blow Pops in a variety of flavors. Then on the day I ship your panties, I will spend some 'quality time' with your Pussy Pop(s) dipping and twirling them in my intoxicating nectar. Then I'll re-wrap the cum-wet confections and send them along with your hot, wet panties.
My customers swear that the combination of sweet, pussy-flavored candy plus the aromas of my panties are heaven on earth. They're a delectable delight for ALL your senses.
Extra Sauce!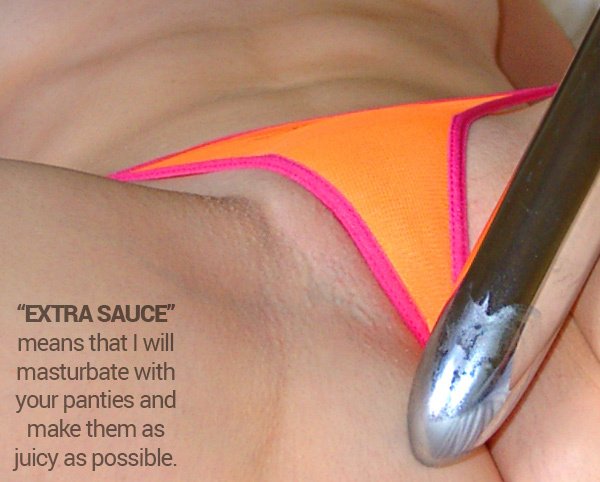 If you love your panties extra wet and dirty, you'll love my Extra Sauce option. Extra Sauce is automatically included with every 2 and 3 day panty.
To add the extra shot of girly goop, I always spend extra time masturbating through your panties – usually with my high-powered Domi vibrator. The Domi is far and away the most powerful vibrator I've ever owned (and I've owned a TON). The Domi ensures *maximum wetness* as I grind the panties deep into my dripping pussy.
XOXO,