Amazon
Most of my customers pay with an Amazon E-Gift Card. Amazon.com is the World's largest online retailer, so this is safe, discreet, and fast.
No one will ever know you're buying sensitive materials.
Amazon accepts most Debit and Credit Cards within the USA and abroad, and your transaction can be completed in no time.
Click This Link and follow these Simple Instructions.
2. Bitcoin
New! For added privacy, you can now pay with Bitcoin. Instructions are as follows, and are also provided on your Order Confirmation page.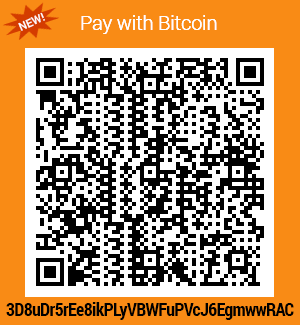 copy/paste address:
3D8uDr5rEe8ikPLyVBWFuPVcJ6EgmwwRAC
If you don't know how to Bitcoin, I recommend CoinBase. In my experience, they provide the easiest way to buy and sell Bitcoin (and other cryptocurrencies) ...even for super-newbies like me.
Last thing... thank you for your business and all your generous gifts. I can't tell you how much it means to me.
XOXO,