BUY MY USED PANTIES:
White Cotton Bikini Panties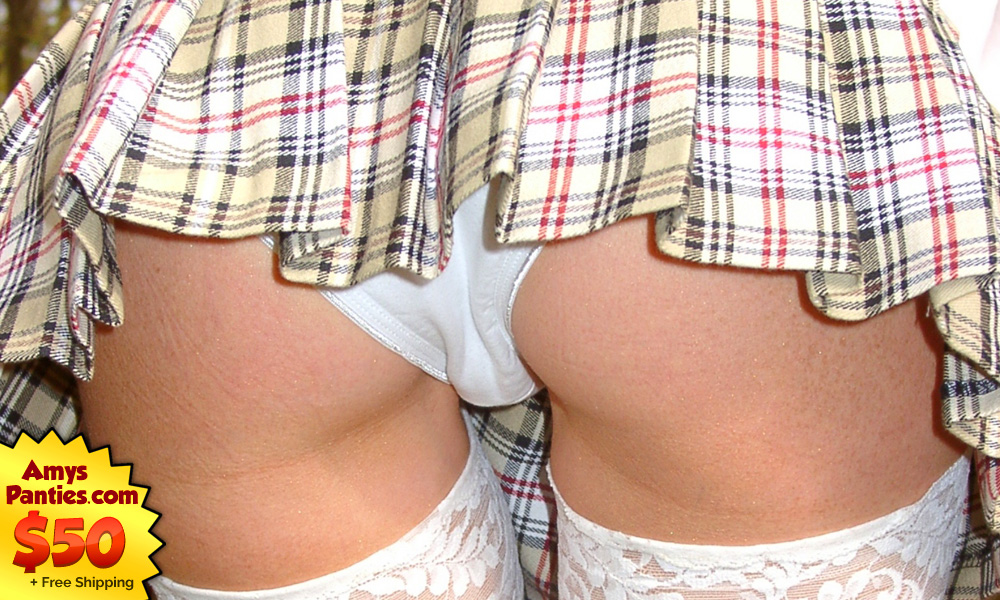 White Cotton Bikini Panties
$50.00
+ Free US Shipping!
Teen Girl's Worn Panties For Sale
White Cotton Bikini Panties
A lot of my used panty fans enjoy age-play fantasies. They dream and drool over the thought of stealing used panties from a teen schoolgirl, cheerleader, or college coed – and doing all kinds of naughty, dirty things with them.
Well I'm not a schoolgirl or cheerleader any more, but I'm still the same petite size as I was in high school. So my used cotton panties are the perfect accessory to help you live out your most forbidden panty fantasies.
Plain white cotton panties have always been my best selling panties. They absorb all my feminine essences, they retain stains very well, and the soft material is perfect for masturbating. For these reasons, plain white cotton briefs are my #1 recommendation – especially if you are a first-time used panty buyer.
ALL MY USED PANTIES INCLUDE THE FOLLOWING:
Worn by ME and only ME.
Discreetly packaged by ME and only ME.
Worn for specified time and immediately sealed for freshness.
Personal, hand-written thank you note.
BONUS! All 2 and 3 day panties include Extra Sauce at no additional charge!
HOT! Tasty Pussy Pops can be added to any panty order.
To get any of my sassy add-ons, select the appropriate option(s) on the order form below.

Order Form