BUY MY USED PANTIES:
Green Cotton Stripper Thong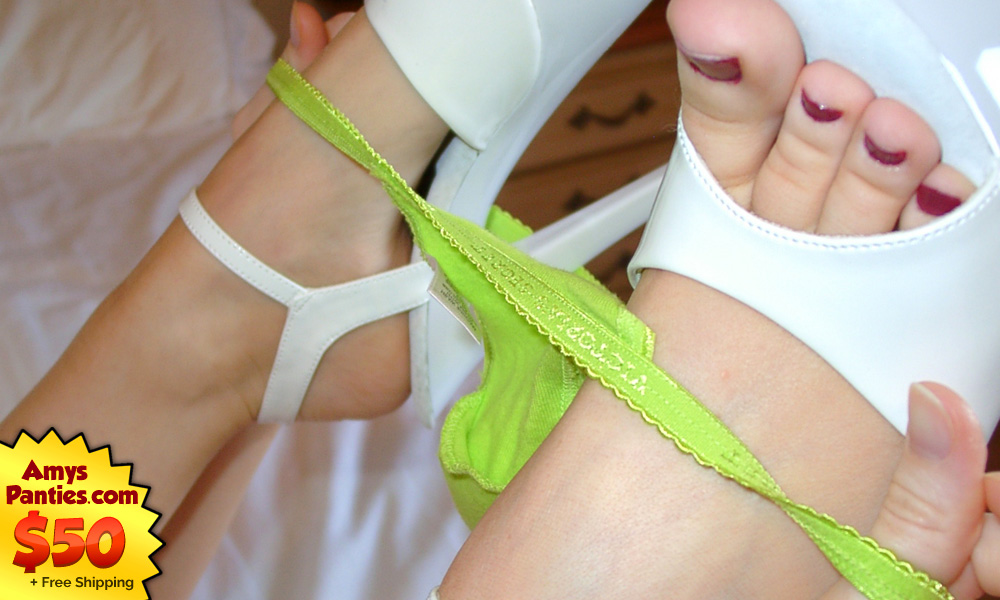 Green Cotton Stripper Thong
$50.00
+ Free US Shipping!
Cotton Triangle Back Thong
Green Cotton Stripper Thong
Have you ever fantasized about slipping out of a strip club with your favorite dancer's panties in your pocket? Jerking off with them? Sniffing them? Licking them? So hot. So naughty!
Well I'm here to help you realize your fantasy, with this fun little stripper thong – without the threat of a burly bouncer named Bubba beating your ass into oblivion. And I promise not to tell anyone about your secret panty fetish.
This vibrant lime green thong is 100% cotton. It's luxuriously soft and it feels great against your skin. The thong has a sexy triangle back piece that rests just above my ass cheeks. If you dream of losing yourself in a stripper's panties, this is the next best thing.
ALL MY USED PANTIES INCLUDE THE FOLLOWING:
Worn by ME and only ME.
Discreetly packaged by ME and only ME.
Worn for specified time and immediately sealed for freshness.
Personal, hand-written thank you note.
BONUS! All 2 and 3 day panties include Extra Sauce at no additional charge!
HOT! Tasty Pussy Pops can be added to any panty order.
To get any of my sassy add-ons, select the appropriate option(s) on the order form below.

Order Form