BUY MY USED PANTIES:
Triangle Back G-String Panties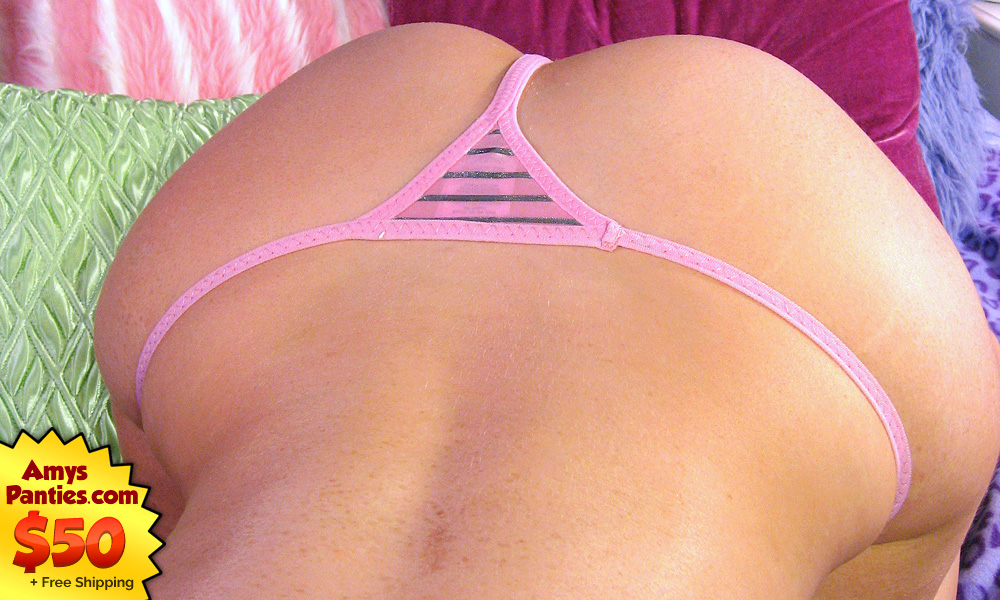 Triangle Back G-String Panties
$50.00
+ Free US Shipping!
College Girl's Worn G-String
Triangle Back G-String Panties
Who doesn't love catching a glimpse of whale tail thongs peeking out of a college girls' yoga pants or jeans?
Even I get a sick little thrill from it (I think we're all voyeurs at heart).
Anyway... This saucy little triangle back g-string is the perfect panty to pair with skin-tight workout gear at the gym. The whale tail possibilities are endless when bending over to pick up weights or stretching on the floor, and I catch slack-jawed onlookers staring at my whale tails all the time.
This pink g-string is made of very smooth material that feels amazing against my skin. It has a small cotton crotch to capture my daily juices and stains. And if you are an ass lover this panty is perfect for you, because it will absorb all of that sexy back door scent too.
ALL MY USED PANTIES INCLUDE THE FOLLOWING:
Worn by ME and only ME.
Discreetly packaged by ME and only ME.
Worn for specified time and immediately sealed for freshness.
Personal, hand-written thank you note.
BONUS! All 2 and 3 day panties include Extra Sauce at no additional charge!
HOT! Tasty Pussy Pops can be added to any panty order.
To get any of my sassy add-ons, select the appropriate option(s) on the order form below.

Order Form