BUY MY USED PANTIES:
Smooth White Micro Thong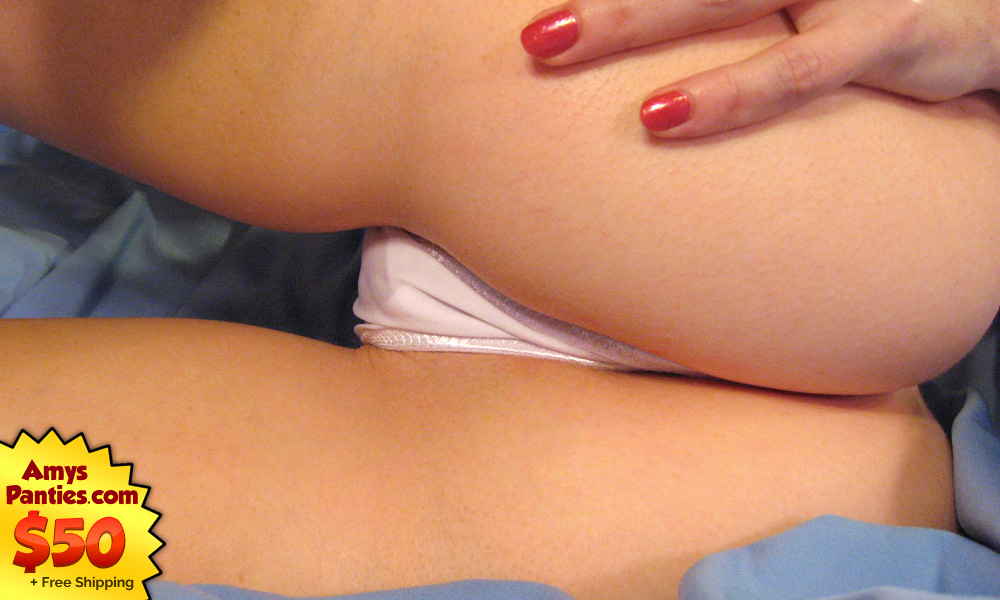 Smooth White Micro Thong
$50.00
+ Free US Shipping!
Bury Your Face in Luxury
Smooth White Micro Thong
Fast Fact: I love lots of sexual activities, but one of my favorite fetishes is face sitting. I love the power of being in control. I love the feeling of dominating my lover with my ass and pussy. I enjoy riding my sub's face and grinding my lust into his awaiting lips and nostrels. It makes my pussy as hot and wet as the Amazon rain forest, and it soaks my panties with my creamy juices every time.
This thong is perfect for face sitting because it's incredibly soft and smooth. It isn't silky like satin but feels just as delicate. I might describe the material as matte satin – just as soft, but without the shiny look.
The crotch of this pretty little thong is all cotton, so it holds my juices perfectly, and it will arrive hot 'n ready for you to eat.
Just promise me one thing... while you enjoy the panties, imagine that I'm sitting on your face and you're making me squirm and cum all over your gaping mouth.
ALL MY USED PANTIES INCLUDE THE FOLLOWING:
Worn by ME and only ME.
Discreetly packaged by ME and only ME.
Worn for specified time and immediately sealed for freshness.
Personal, hand-written thank you note.
BONUS! All 2 and 3 day panties include Extra Sauce at no additional charge!
HOT! Tasty Pussy Pops can be added to any panty order.
To get any of my sassy add-ons, select the appropriate option(s) on the order form below.

Order Form