BUY MY USED PANTIES:
Teeny Tiny Blue Thong Panties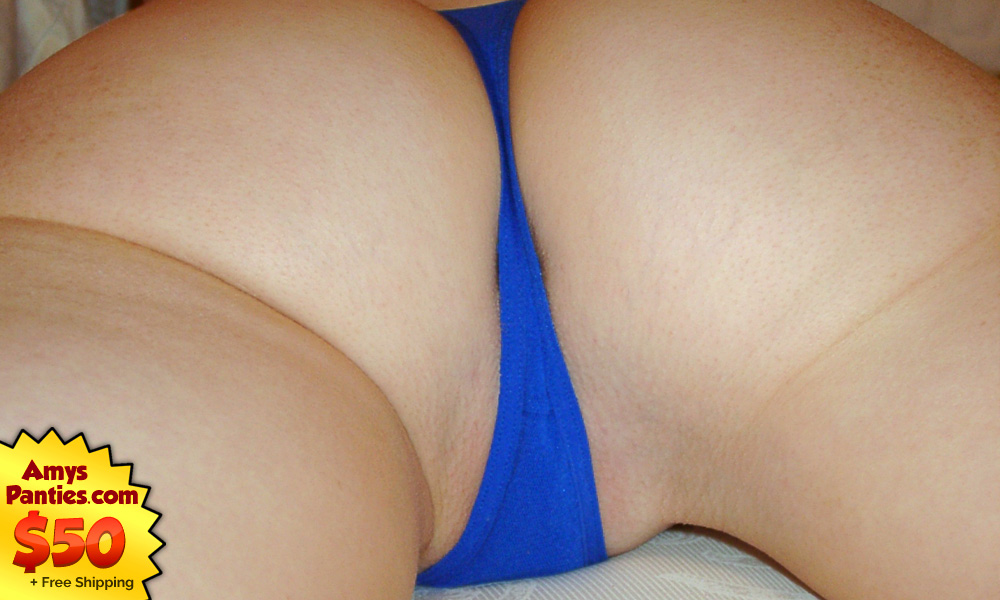 Teeny Tiny Blue Thong Panties
$50.00
+ Free US Shipping!
Royal Blue Ass-Hugging Thong
Teeny Tiny Blue Thong Panties
I workout five days a week. So I spend a lot of time in the gym and choosing which panty to wear under my yoga pants is like a secret, naughty ritual. Since it is so stretchy and comfortable, I reach for this blue thong a couple of times a week. I love that it allows me to wear skin tight yoga pants with no panty lines!
I always recommend cotton fabric panties for my first-time buyers. Cotton absorbs all of my day to day juices, including the slightly salty taste after a hard workout at the gym. And If you want to sniff the essence of my sweet asshole, this thong is a great choice. It is made of a thin cotton material that clings tightly to all my most intimate girly parts, and it is sure to smell even yummier than you imagine.
ALL MY USED PANTIES INCLUDE THE FOLLOWING:
Worn by ME and only ME.
Discreetly packaged by ME and only ME.
Worn for specified time and immediately sealed for freshness.
Personal, hand-written thank you note.
BONUS! All 2 and 3 day panties include Extra Sauce at no additional charge!
HOT! Tasty Pussy Pops can be added to any panty order.
To get any of my sassy add-ons, select the appropriate option(s) on the order form below.

Order Form