BUY MY USED PANTIES:
White Spandex Bikini Panty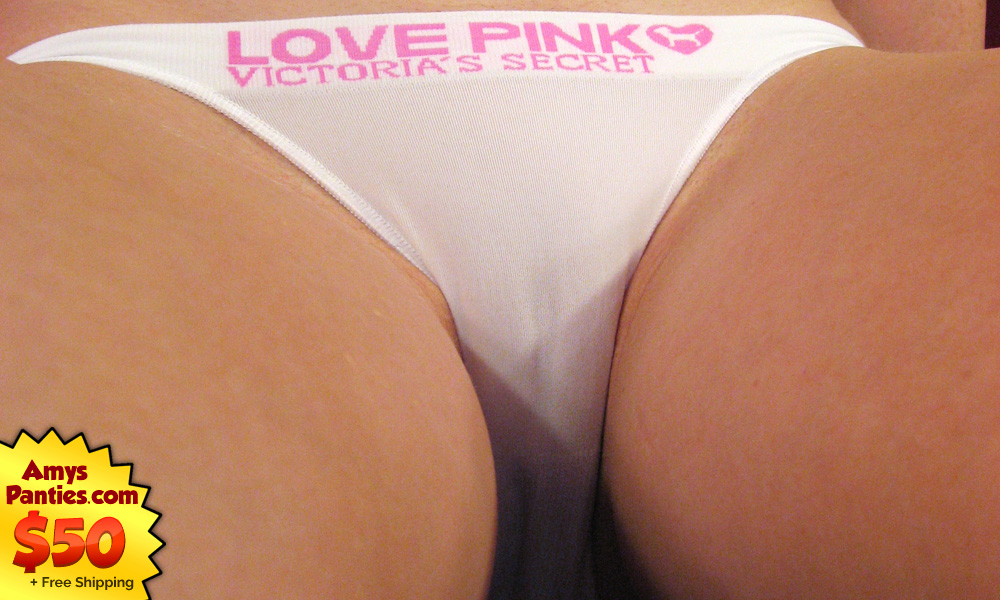 White Spandex Bikini Panty
$50.00
+ Free US Shipping!
Sheer Spandex White Bikini
White Spandex Bikini Panty
If you tied me up and forced me to reveal my all-time favorite panty color, I would have to say, white. I'm an equal-opportunity panty lover, but I always come back to classic white panties. Cotton, satin, polyester, spandex, it doesn't matter. I love them all, but especially in pure white.
White panties showcase my day-to-day natural stains very well, and for that reason, white is my all-time bestselling color.
This particular fullback bikini brief is made from a very thin, almost sheer material. As you can see in the photo, it fits me snugly and cradles my curves with tight caresses. This panty gives me awesome cameltoes and readily absorbs my sweet essences. If you want to bury your face in an exhilarating used panty experience, this is an outstanding choice.
ALL MY USED PANTIES INCLUDE THE FOLLOWING:
Worn by ME and only ME.
Discreetly packaged by ME and only ME.
Worn for specified time and immediately sealed for freshness.
Personal, hand-written thank you note.
BONUS! All 2 and 3 day panties include Extra Sauce at no additional charge!
HOT! Tasty Pussy Pops can be added to any panty order.
To get any of my sassy add-ons, select the appropriate option(s) on the order form below.

Order Form