BUY MY USED PANTIES:
Midnight Black Satin Panties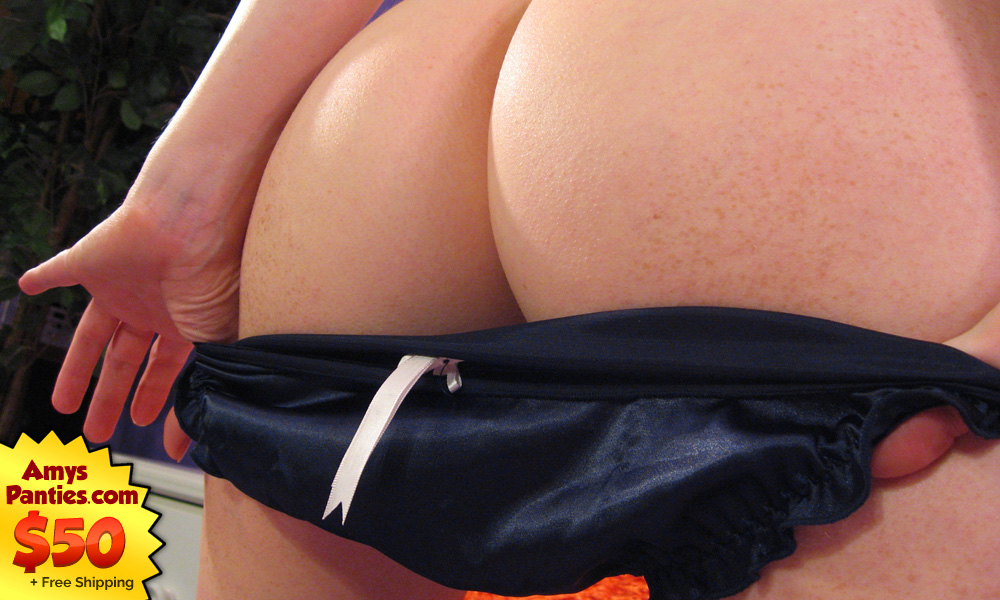 Midnight Black Satin Panties
$50.00
+ Free US Shipping!
Get Lost in Satin Luxury
Midnight Black Satin Panties
They say nothing good ever happens after Midnight. Well obviously, they have never sniffed my Midnight Black Satin Panties. Good things come in luxurious black packages and these silky smooth black panties are no exception. Allow them to tease and tantalize your mind as you imagine rubbing them softy across your face.
These fullback satin panties are made from a buttery soft synthetic material, and they cradle my girly curves like a baby in warm blankets.
Satin, while incredibly soft and luxurious against my skin, does not breathe as easily as cotton. Which means I sweat a bit more when wearing them, and I stay a bit moister throughout the day.
So if you prefer a slightly more musky, sweaty aroma, satin panties are a good choice.
ALL MY USED PANTIES INCLUDE THE FOLLOWING:
Worn by ME and only ME.
Discreetly packaged by ME and only ME.
Worn for specified time and immediately sealed for freshness.
Personal, hand-written thank you note.
BONUS! All 2 and 3 day panties include Extra Sauce at no additional charge!
HOT! Tasty Pussy Pops can be added to any panty order.
To get any of my sassy add-ons, select the appropriate option(s) on the order form below.

Order Form