BUY MY USED PANTIES:
Cute Teenage-Styled Briefs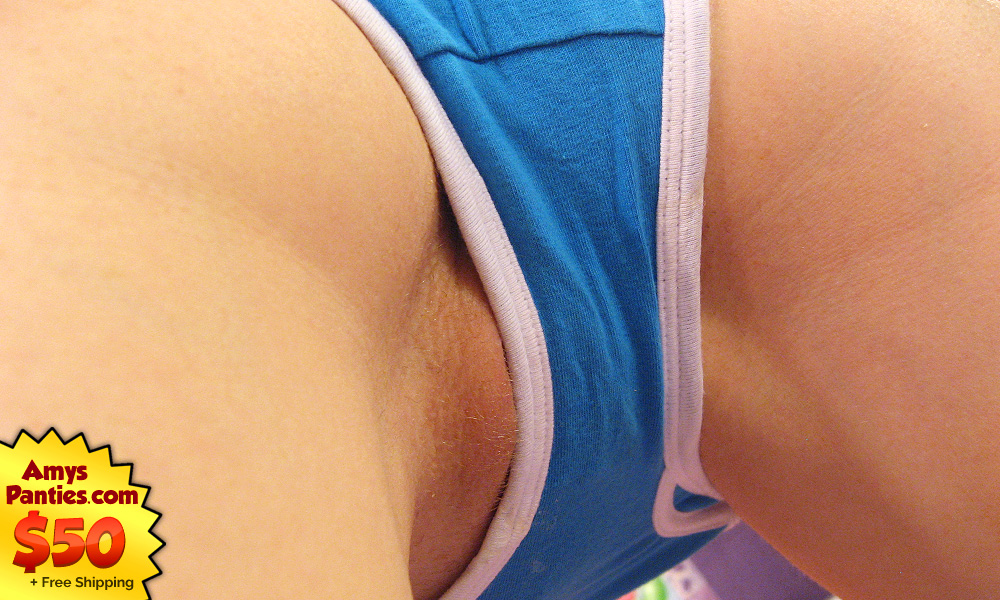 Cute Teenage-Styled Briefs
$50.00
+ Free US Shipping!
Young, Fun, and Full of Cum
Cute Teenage-Styled Briefs
One hot summer when I was 13 or 14, I attended a two-week church camp. Of course the purpose of the camp was to bring us nearer to God. Prayer. Worship. Bible study. It was supposed to be a time of spiritual enlightenment and growth.
But I was bad. Really bad.
Despite the religious environment, teachings, warnings, and other trappings, my mind was in the gutter.
At the camp, about 40 or 50 teenage girls shared an un-air-conditioned, all-female bunkhouse. And every night before bed we gathered around in a big circle on the floor to share a devotional lesson. So imagine 50 teen girls wearing only tight cotton panties (just like the ones pictured above) and t-shirts. Most of us sat crosslegged. Some laid flat with knees or heels in the air. Most of us wore nothing but tight cotton panties and thin t-shirts.
I remember feeling incredible guilt and shame, but I couldn't help myself! I was so turned on by the sight of all those panty-clad bodies, and I was so distracted by the spread legs and tender tushies – I couldn't concentrate on the lessons at all.
I'm such a sinner.
Anyway, if you're a sinner like me... or if you just like youthful, colorful, cotton panties... these would be a perfect choice. They're just like the panties I wore all throughout my teenage years. They are very absorbent and sure to deliver my girly juices in pristine condition.
ALL MY USED PANTIES INCLUDE THE FOLLOWING:
Worn by ME and only ME.
Discreetly packaged by ME and only ME.
Worn for specified time and immediately sealed for freshness.
Personal, hand-written thank you note.
BONUS! All 2 and 3 day panties include Extra Sauce at no additional charge!
HOT! Tasty Pussy Pops can be added to any panty order.
To get any of my sassy add-ons, select the appropriate option(s) on the order form below.

Order Form