BUY MY USED PANTIES:
Dirty Used Pantyhose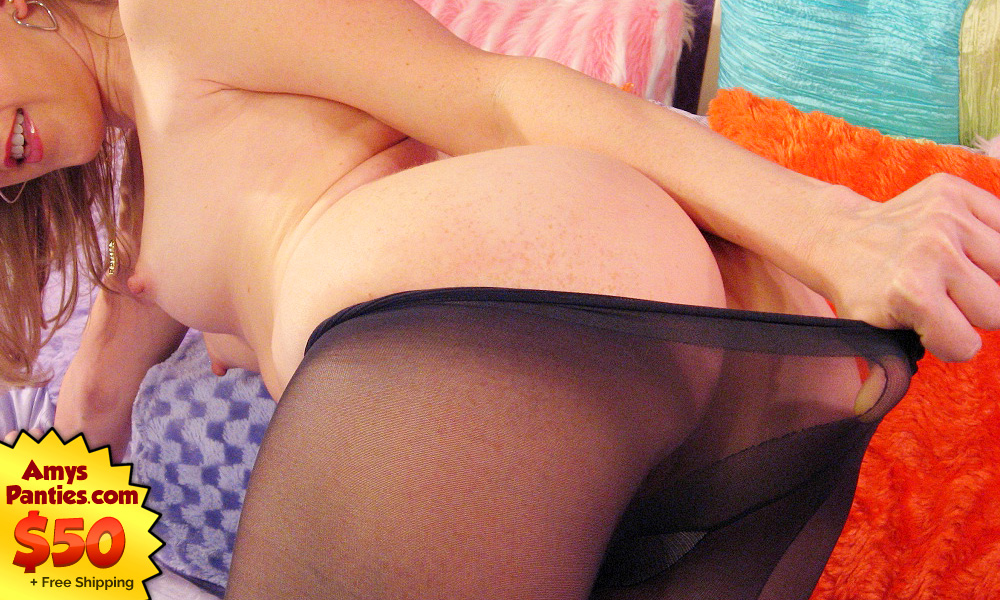 Dirty Used Pantyhose
$50.00
+ Free US Shipping!
Wrap Yourself in Nylon Ecstasy
Dirty Used Pantyhose
This one is for all my beloved pantyhose freaks! I love wearing pantyhose. They make my legs feel so tight and silky smooth. They're so feminine. So sensual. So sexy.
One major benefit of buying used pantyhose (vs. panties) is the added amount of fabric. More fabric means more absorbency and more areas to lick and sniff. The ass, the pussy, the feet, the hips, the legs, the wasteband... these are all areas that soak in my sweat and scents. It's perfect for those who love sniffing ladies' undergarments.
More fabric also means more areas available for masturbation. A couple of my long-time pantyhose fans buy them specifically because they like jerking off with the feet. Others prefer wearing the pantyhose themselves, and masturbating through the ultra-slick nylon material.
Whatever your method, my used pantyhose offer a LOT of bang for the buck. So many possibilities... So many pleasures... If you've never tried dirty, used pantyhose, give them a shot. I really think you will love them.
Note: I usually have pantyhose available in black and nude/tan. Specify which you prefer in the Order Notes section below.
ALL MY USED PANTIES INCLUDE THE FOLLOWING:
Worn by ME and only ME.
Discreetly packaged by ME and only ME.
Worn for specified time and immediately sealed for freshness.
Personal, hand-written thank you note.
BONUS! All 2 and 3 day panties include Extra Sauce at no additional charge!
HOT! Tasty Pussy Pops can be added to any panty order.
To get any of my sassy add-ons, select the appropriate option(s) on the order form below.

Order Form