BUY MY USED PANTIES:
Pink Satin Knickers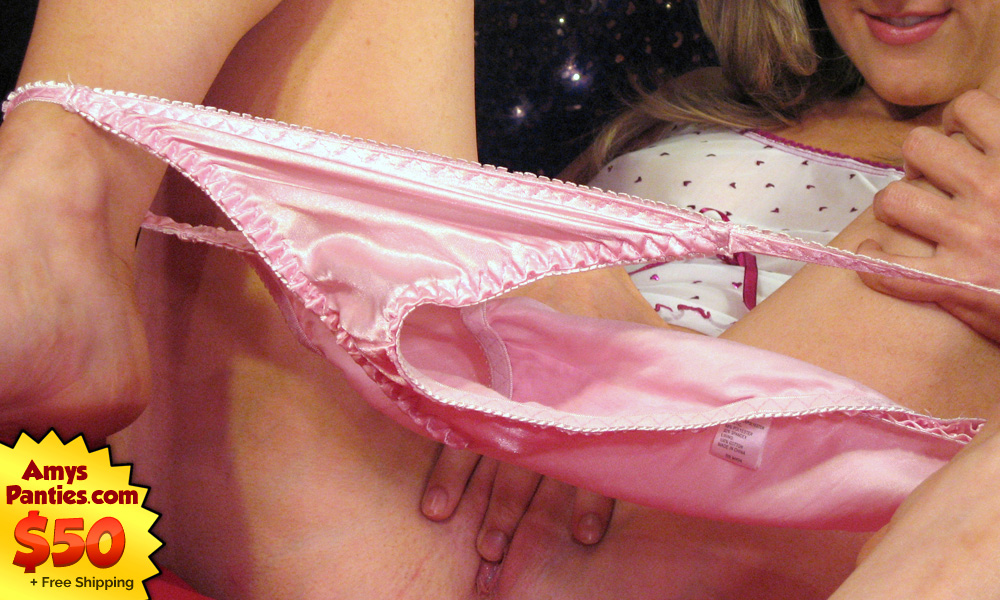 Pink Satin Knickers
$50.00
+ Free US Shipping!
Sweet Bubblegum Satin
Pink Satin Knickers
Knickers. What a funny word. What does knickers mean?
In the UK, Knickers almost always refers to underpants (panties) worn by females. In the US, Knickers is a nearly obsolete term used to describe short, knee-length pants worn primarily by men.
Apologies to anyone looking for used knee-length trousers. I don't sell trousers. At AmysPanties.com, Knickers will forever mean panties. So if you're searching for Knickers – and not in the market for 19th Century dungarees – you're in the right place.
Take, for example, these delicious Bubblegum Pink Satin knickers. They feel ultra soft and lavishly luxurious against delicate skin. They're so dainty and feminine, they could NEVER be mistaken for musty mens' breeches – and they could NEVER inspire the naming of an NBA basketball team.
But these satin panties are beautiful, and they will make a gorgeous addition to any used knicker collection.
ALL MY USED PANTIES INCLUDE THE FOLLOWING:
Worn by ME and only ME.
Discreetly packaged by ME and only ME.
Worn for specified time and immediately sealed for freshness.
Personal, hand-written thank you note.
BONUS! All 2 and 3 day panties include Extra Sauce at no additional charge!
HOT! Tasty Pussy Pops can be added to any panty order.
To get any of my sassy add-ons, select the appropriate option(s) on the order form below.

Order Form