BUY MY USED PANTIES:
Sweaty Used Nylon Pantyhose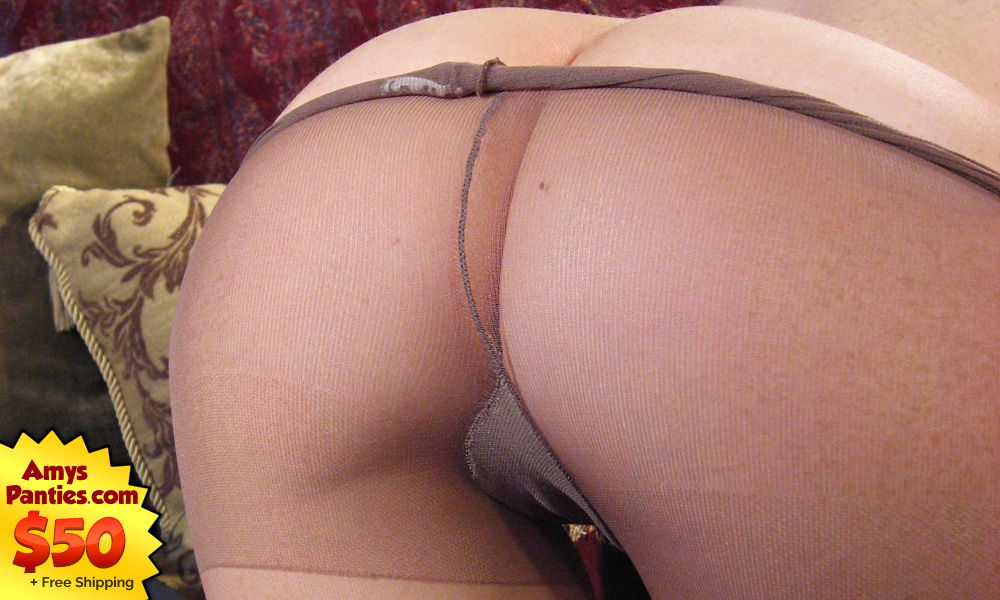 Sweaty Used Nylon Pantyhose
$50.00
+ Free US Shipping!
Sweaty Used Pantyhose
Sweaty Used Nylon Pantyhose
Looking for something different? Want to expand your growing used panty collection?
Consider these sticky, sweaty used pantyhose. They are very popular and always in high demand.
The ultra-stretchy nylon material fits me like a second skin – super snug and tight. Which means they rub and grind in all my most sensitive places, and they absorb all kinds of feminine stains and odors.
Many of my customers purchase my used nylons and pantyhose because they enjoy sniffing and masturbating with them. Others like to wear them. And still others have purchased them to slip over their pillows at night.
However you choose to enjoy these dirty pantyhose, I know you're going to be thoroughly delighted.
Note: I usually have pantyhose available in black and nude/tan. Specify which you prefer in the Order Notes section below.
ALL MY USED PANTIES INCLUDE THE FOLLOWING:
Worn by ME and only ME.
Discreetly packaged by ME and only ME.
Worn for specified time and immediately sealed for freshness.
Personal, hand-written thank you note.
BONUS! All 2 and 3 day panties include Extra Sauce at no additional charge!
HOT! Tasty Pussy Pops can be added to any panty order.
To get any of my sassy add-ons, select the appropriate option(s) on the order form below.

Order Form