BUY MY USED PANTIES:
White Satin Bridal Panties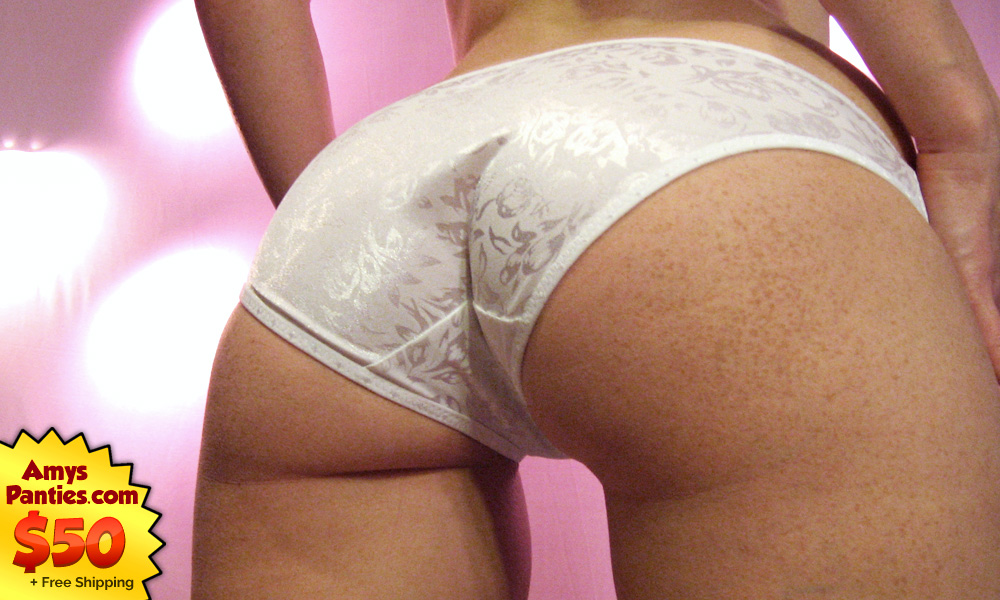 White Satin Bridal Panties
$50.00
+ Free US Shipping!
Here Cums the Bride
White Satin Bridal Panties
If you're shopping for some eye-poppingly gorgeous used panties, you should consider these stunning bridal panties.
One glance and it's easy to imagine how these panties might elicit all kinds of X-Rated bridal and wedding night fantasies.
...Like the one where the Bride bangs all the groomsmen in the Baptistry before the ceremony.
...Or the one where the Bride-to-be sucks a dozen dicks at her bachelorette party the night before the wedding.
...Or the one where the newlywed Bride cuckolds her new husband with a BBC on their wedding night.
Whew... that's hot. But back to the panties... Beyond their gorgeous good looks, these panties are made of a shimmery, silky satin material that feels incredibly rich and luxurious on your skin. So they're absolutely perfect for panty sniffers and masturbators alike.
Of all the panties in my panty drawers, these are some of my all-time favorite – they're in the top 10 for sure!
ALL MY USED PANTIES INCLUDE THE FOLLOWING:
Worn by ME and only ME.
Discreetly packaged by ME and only ME.
Worn for specified time and immediately sealed for freshness.
Personal, hand-written thank you note.
BONUS! All 2 and 3 day panties include Extra Sauce at no additional charge!
HOT! Tasty Pussy Pops can be added to any panty order.
To get any of my sassy add-ons, select the appropriate option(s) on the order form below.

Order Form