BUY MY USED PANTIES:
Wet, Wonderful White Panties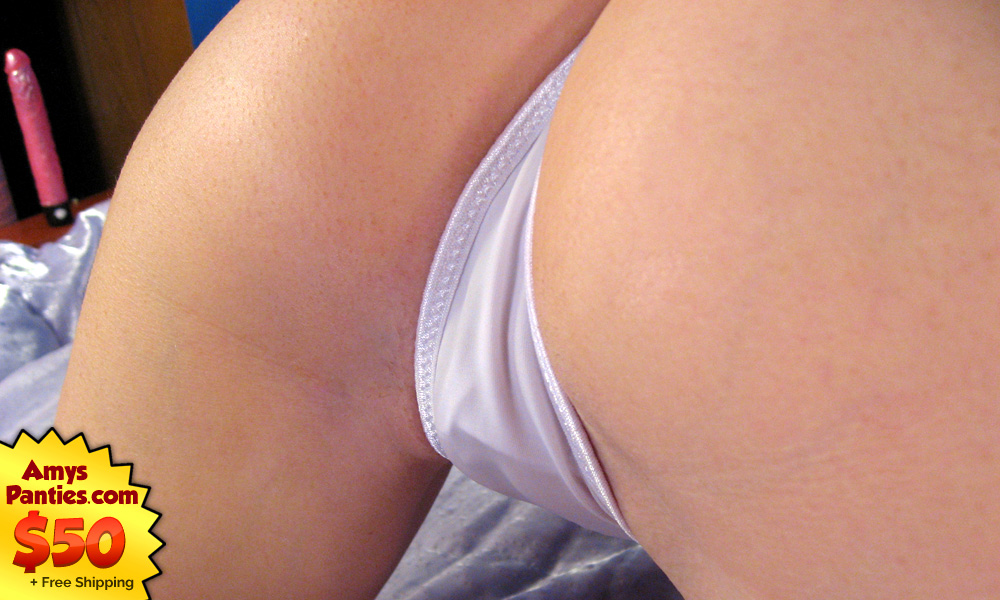 Wet, Wonderful White Panties
$50.00
+ Free US Shipping!
Taste My Wet Panties
Wet, Wonderful White Panties
Lover, come closer. Come with me into a dreamworld of escape and enrapture yourself in ecstasy.
Make your wet panty experience whatever you want it to be – a simple, yet exhilarating orgasm – or a lavish excursion into your deepest fantasies.
My worn panties are a perfect diversion from the maddening realities of everyday life. They can help you relax and unwind from the stresses and anxieties that dominate your days. They will soothe you, caress you, cradle you, and intoxicate you with distinguished delights experienced by few.
These worn panties are pure white, soiled only by my unique feminine fragrances, and infused with a nourishing nectar crafted exclusively for your nostrils and taste buds.
Bottoms up!
ALL MY USED PANTIES INCLUDE THE FOLLOWING:
Worn by ME and only ME.
Discreetly packaged by ME and only ME.
Worn for specified time and immediately sealed for freshness.
Personal, hand-written thank you note.
BONUS! All 2 and 3 day panties include Extra Sauce at no additional charge!
HOT! Tasty Pussy Pops can be added to any panty order.
To get any of my sassy add-ons, select the appropriate option(s) on the order form below.

Order Form