BUY MY USED PANTIES:
Deep Magenta Satin Panties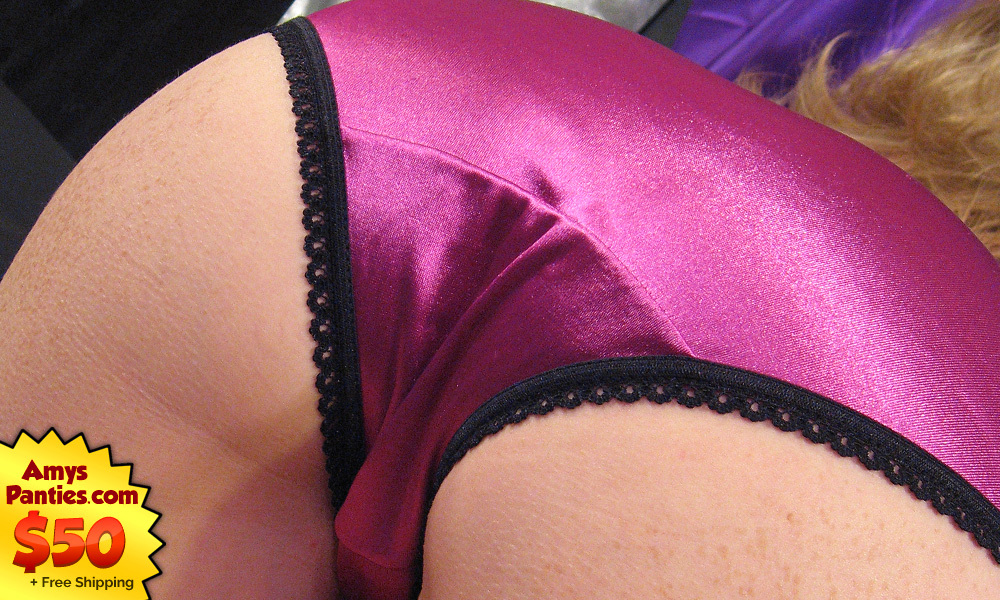 Deep Magenta Satin Panties
$50.00
+ Free US Shipping!
Vibrant Magenta Satin Fullback Panties
Deep Magenta Satin Panties
If I tried to explain my panty fetish to someone who doesn't understand such things, I think I would use this picture as an object lesson.
I mean just look at these panties! So bright... So shiny... So soft... So luxurious... So feminine... So inviting... I mean, who wouldn't want to nuzzle their nose deep into these panties and inhale all their warm, girly goodness?
The silky fabric is ultra-soft and perfect for sniffing, licking, or masturbating. These panties will feel fantastic wrapped around your throbbing cock.
NOTE: Most of my used satin panties feature an all-satin gusset – no cotton – which is wonderful for softness and appearance. Which means these feel amazing against delicate skin, but they do not absorb and retain scents as well as cotton. If you want maximum scent, consider one of my used cotton panties instead.
ALL MY USED PANTIES INCLUDE THE FOLLOWING:
Worn by ME and only ME.
Discreetly packaged by ME and only ME.
Worn for specified time and immediately sealed for freshness.
Personal, hand-written thank you note.
BONUS! All 2 and 3 day panties include Extra Sauce at no additional charge!
HOT! Tasty Pussy Pops can be added to any panty order.
To get any of my sassy add-ons, select the appropriate option(s) on the order form below.

Order Form