BUY MY USED PANTIES:
Luscious Lace Worn Panties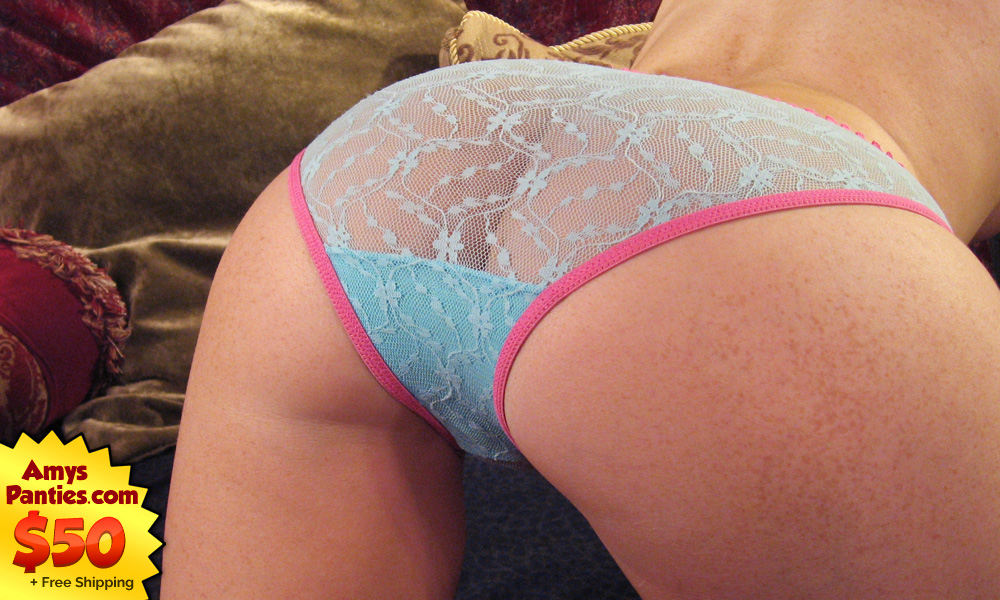 Luscious Lace Worn Panties
$50.00
+ Free US Shipping!
Lick My Lace-Covered Labia
Luscious Lace Worn Panties
Do you dream of burying your face in lace-covered labia? Do you lust to lick lacy used panties?
You're in luck!
Because today I'm offering a lovingly-worn, lip-smacking lace panty infused with all my lusty lady love.
When you order these beautiful lace panties, I will wear them for the number of days you specify, peel them off my warm body, seal them in an air-tight bag, and rush them to your door.
Then you can lick, worship, and adore my feminine essence however you see fit. Press them into your face. Inhale them. Lick them. Wrap them around your cock. Masturbate with them. Wear them like a sissy. There are no limits and no judgments.
I want you to be overwhelmed and consumed by these panties. I lust for your complete worn-panty satisfaction.
ALL MY USED PANTIES INCLUDE THE FOLLOWING:
Worn by ME and only ME.
Discreetly packaged by ME and only ME.
Worn for specified time and immediately sealed for freshness.
Personal, hand-written thank you note.
BONUS! All 2 and 3 day panties include Extra Sauce at no additional charge!
HOT! Tasty Pussy Pops can be added to any panty order.
To get any of my sassy add-ons, select the appropriate option(s) on the order form below.

Order Form