BUY MY USED PANTIES:
Mouth-Watering Satin Panties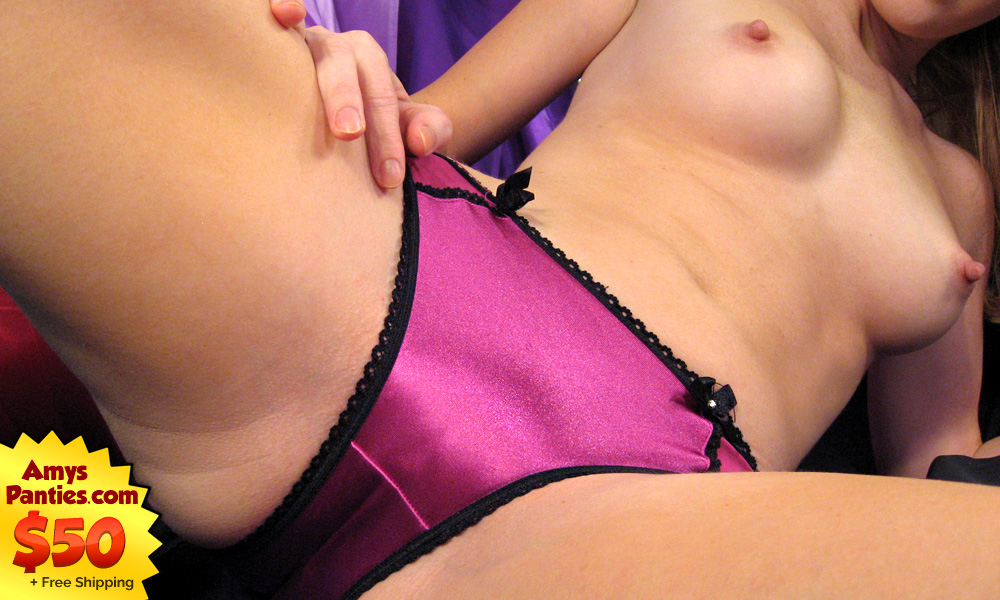 Mouth-Watering Satin Panties
$50.00
+ Free US Shipping!
Slippery When Wet
Mouth-Watering Satin Panties
Are you a visual used panty buyer? Or are you more turned on by the taste and smell?
Well with these delicious satin panties, you get it all... Not only are they aesthetic show stoppers, they taste, smell, and feel *amazing*.
I almost always encourage my first-time used panty buyers to consider cotton fullbacks. They're a fantastic place to start.
But you can't go wrong with gorgeous, rich satin panties like these either. They have a silky smooth texture that feels luxurious against delicate skin. And their shiny, feminine beauty delivers upscale visuals that are difficult to match with cotton.
Either way, whether you choose cotton or satin material for your first worn panty experience, I'm certain you will be enthusiastically delighted.
ALL MY USED PANTIES INCLUDE THE FOLLOWING:
Worn by ME and only ME.
Discreetly packaged by ME and only ME.
Worn for specified time and immediately sealed for freshness.
Personal, hand-written thank you note.
BONUS! All 2 and 3 day panties include Extra Sauce at no additional charge!
HOT! Tasty Pussy Pops can be added to any panty order.
To get any of my sassy add-ons, select the appropriate option(s) on the order form below.

Order Form