BUY MY USED PANTIES:
Pink Satin String Bikini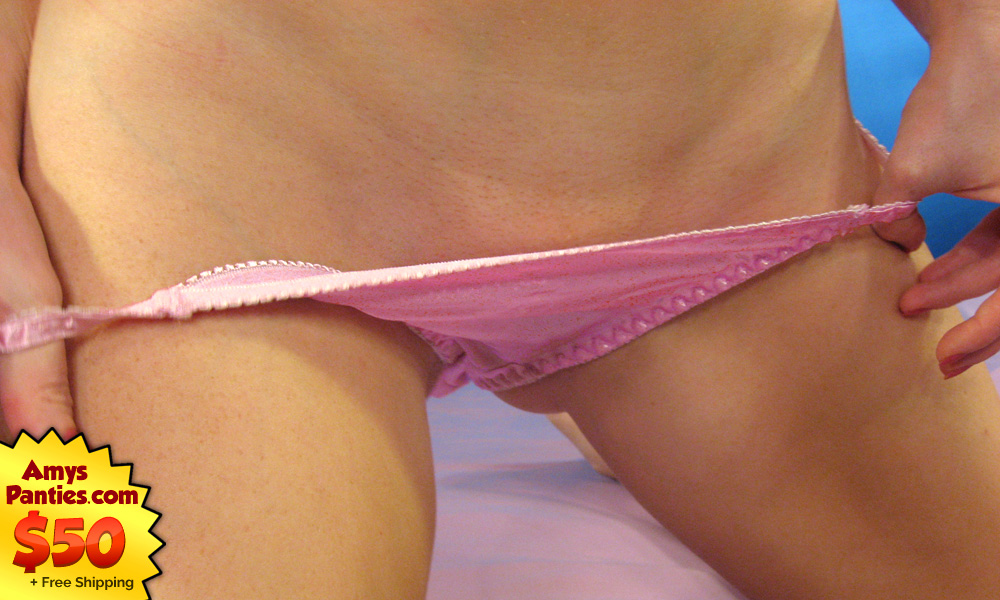 Pink Satin String Bikini
$50.00
+ Free US Shipping!
Ultra Smooth Satin Fullback
Pink Satin String Bikini
If you have ever masturbated with a satin panty I'm sure you'll agree it's an unforgettable experience. If, on the other hand, you've never enjoyed the thrill of satin against your penis, I would love to introduce you to the pleasure.
When you receive my silky panties in the mail, I want you to cradle them around your cock and enjoy ecstasy.
This pink string bikini has a silky satin crotch that will feel amazing as you stroke yourself into an orgasmic frenzy. You may never want to put them down.
Satin string bikinis are becoming more difficult to find. But I go to great lengths to keep a plentiful stock, because it's a distinct pleasure to share them with you.
NOTE: Most of my used satin panties feature an all-satin gusset – no cotton – which is wonderful for softness and appearance. They feel amazing against delicate skin. But they do not absorb and retain scents as well as cotton. If you want maximum scent, consider one of my used cotton panties instead.
ALL MY USED PANTIES INCLUDE THE FOLLOWING:
Worn by ME and only ME.
Discreetly packaged by ME and only ME.
Worn for specified time and immediately sealed for freshness.
Personal, hand-written thank you note.
BONUS! All 2 and 3 day panties include Extra Sauce at no additional charge!
HOT! Tasty Pussy Pops can be added to any panty order.
To get any of my sassy add-ons, select the appropriate option(s) on the order form below.

Order Form