BUY MY USED PANTIES:
White Cotton Thong Panties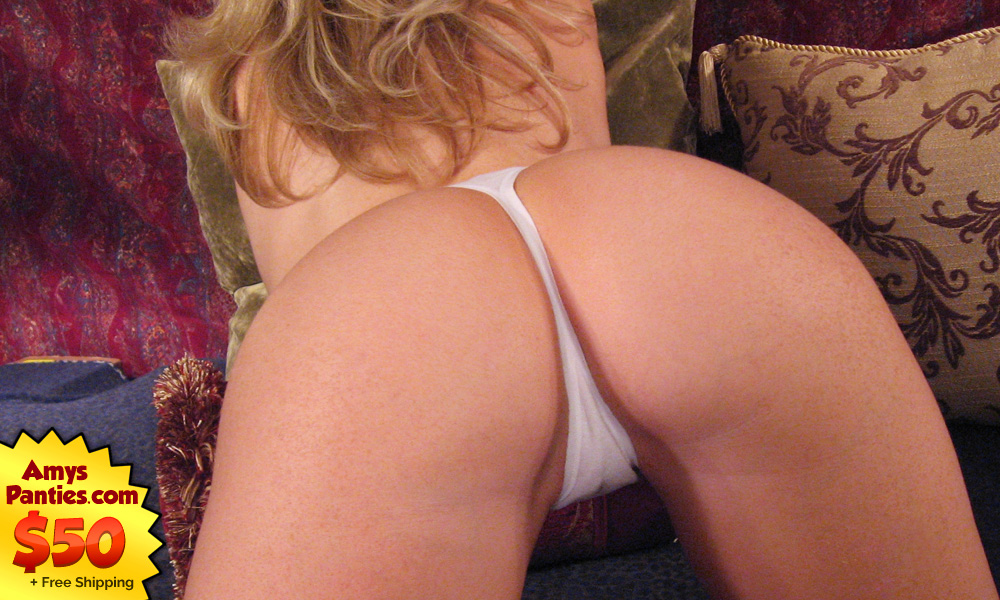 White Cotton Thong Panties
$50.00
+ Free US Shipping!
Adorable White Cotton Thong
White Cotton Thong Panties
This darling white cotton thong is a college coed's best friend. She can party all-night at the frat house. Collapse drunk in bed. Wake up 2 hours late for her morning class with a raging hangover. Snatch this dirty thong off the floor. Slip it on. And race out the door. It's every day life when you are young and carefree.
This all-white 100% cotton thong caresses every curve from my pussy to ass. It is ultra absorbent. And it shows off my every day natural stains so perfectly you will think you just snagged it from my laundry hamper.
My white cotton bikini panties are far and away the best seller but this thong is second in popularity. Grab it, sniff it, and cum over and over.
ALL MY USED PANTIES INCLUDE THE FOLLOWING:
Worn by ME and only ME.
Discreetly packaged by ME and only ME.
Worn for specified time and immediately sealed for freshness.
Personal, hand-written thank you note.
BONUS! All 2 and 3 day panties include Extra Sauce at no additional charge!
HOT! Tasty Pussy Pops can be added to any panty order.
To get any of my sassy add-ons, select the appropriate option(s) on the order form below.

Order Form