BUY MY USED PANTIES:
Classic White Cotton String Bikini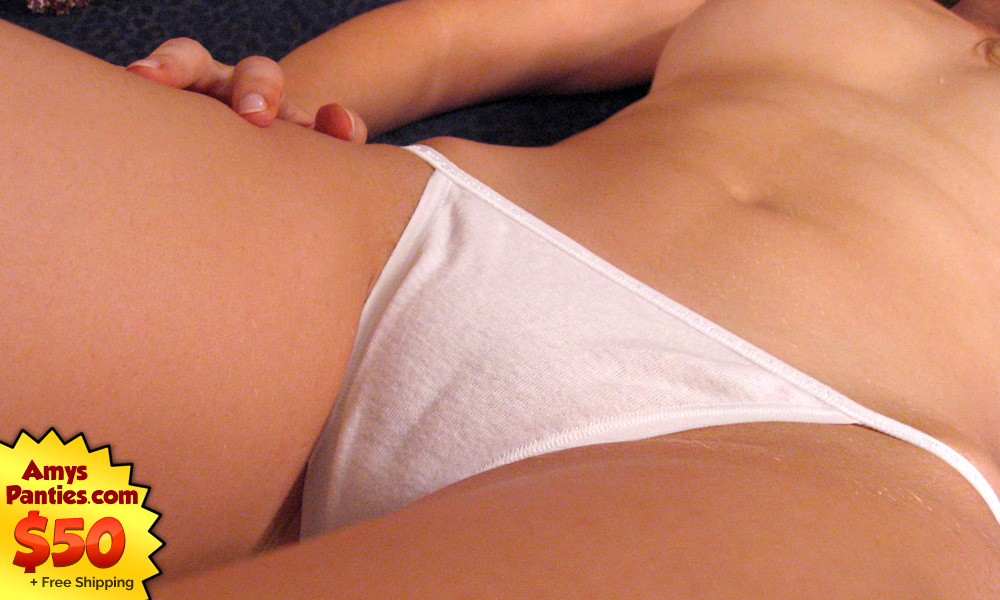 Classic White Cotton String Bikini
$50.00
+ Free US Shipping!
Teen's String Bikini Panty
Classic White Cotton String Bikini
I think white cotton panties are a staple item in every girl's panty drawer. From school girls to teens to college girls to housewives to grannies... every woman has a few white cotton panties laying around. And I am no different. I LOVE plain white cotton panties. They're soft and beautiful in their own minimalist way.
White cotton panties are without question my single best-selling item of all time. They are stretchy, form-fitting, and most importantly... they're very absorbent. So if you're looking for a panty that holds stains and scents very well... I highly recommend white cotton.
ALL MY USED PANTIES INCLUDE THE FOLLOWING:
Worn by ME and only ME.
Discreetly packaged by ME and only ME.
Worn for specified time and immediately sealed for freshness.
Personal, hand-written thank you note.
BONUS! All 2 and 3 day panties include Extra Sauce at no additional charge!
HOT! Tasty Pussy Pops can be added to any panty order.
To get any of my sassy add-ons, select the appropriate option(s) on the order form below.

Order Form