BUY MY USED PANTIES:
Classic Black Thong Panties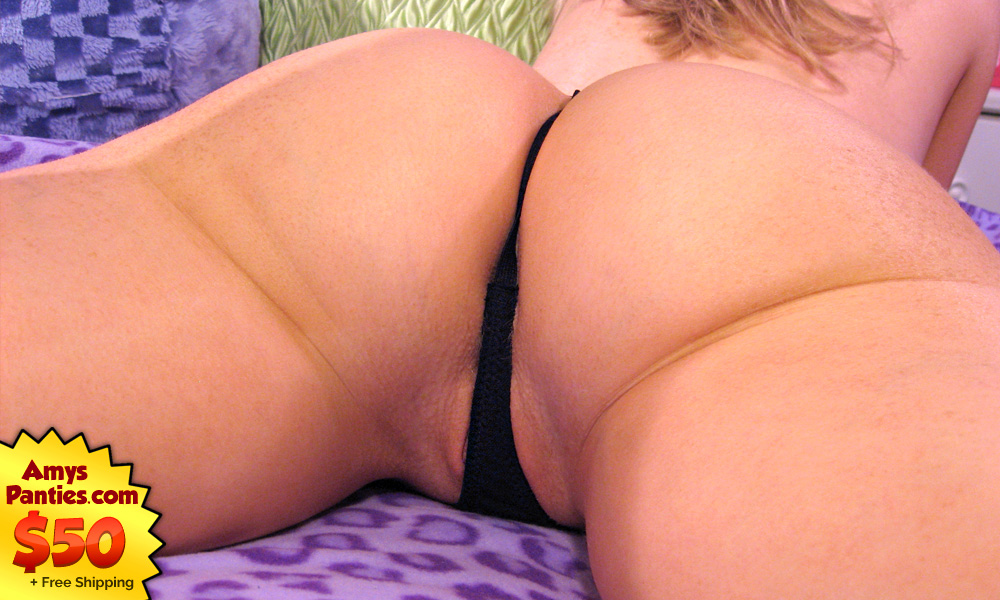 Classic Black Thong Panties
$50.00
+ Free US Shipping!
Seductive Black Thong Panties
Classic Black Thong Panties
Next to white cotton, black cotton is one of my all-time bestsellers. And this particular black cotton thong is extremely popular.
It is quite stretchy and form-fitting, so it absorbs all the right fragrances in all the right places. As you can see in the picture, it snuggles tight in between my ass cheeks and fits perfect – as if it were custom made just for me.
If you're in the market for a well-worn cotton thong, this would definitely be one of my top recommendations.
ALL MY USED PANTIES INCLUDE THE FOLLOWING:
Worn by ME and only ME.
Discreetly packaged by ME and only ME.
Worn for specified time and immediately sealed for freshness.
Personal, hand-written thank you note.
BONUS! All 2 and 3 day panties include Extra Sauce at no additional charge!
HOT! Tasty Pussy Pops can be added to any panty order.
To get any of my sassy add-ons, select the appropriate option(s) on the order form below.

Order Form