BUY MY USED PANTIES:
Used Bikini Brief Panties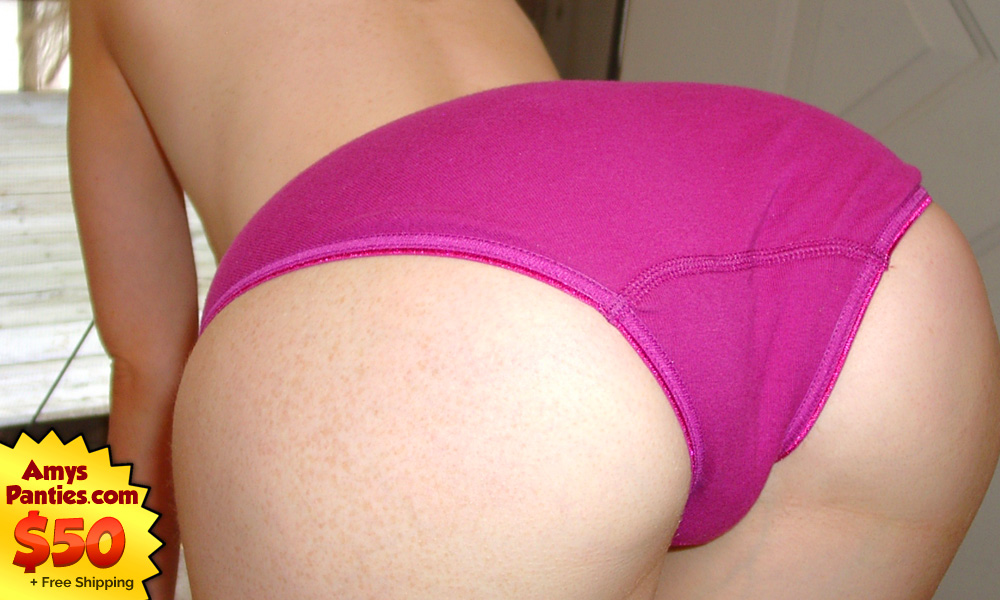 Used Bikini Brief Panties
$50.00
+ Free US Shipping!
Imagine Teen Tushy in Tight Cotton
Used Bikini Brief Panties
Sometimes even the best behaved teens need to be spanked.
Imagine that soft, delinquent tushy. Imagine lifting her mini skirt to reveal a vibrant cotton panty. Imagine pulling off those panties, sniffing the tiny wet crotch, and stuffing them in your pocket (for later enjoyment).
And now imagine your loving hand slapping that firm young ass. She's been a bad girl. She needs your spanks. She needs your discipline.
When you've finished spanking her, imagine clinching your tingling fist while watching her swollen little butt jiggle as she skips away. Imagine the tiny drops of excitement dripping and glistening down her inner thighs. ...You know she enjoyed her punishment nearly as much as you did.
That story may be fantasy, but this panty is not. It's very, very real. I'm not 18 anymore, but my body is still the same size and shape. You may not have access to a teen girl's used panties, but mine are the next best thing.
It is 100% cotton and the rich color will showcase my creamy pussy juices perfectly.
ALL MY USED PANTIES INCLUDE THE FOLLOWING:
Worn by ME and only ME.
Discreetly packaged by ME and only ME.
Worn for specified time and immediately sealed for freshness.
Personal, hand-written thank you note.
BONUS! All 2 and 3 day panties include Extra Sauce at no additional charge!
HOT! Tasty Pussy Pops can be added to any panty order.
To get any of my sassy add-ons, select the appropriate option(s) on the order form below.

Order Form